BACK TO ARTISTS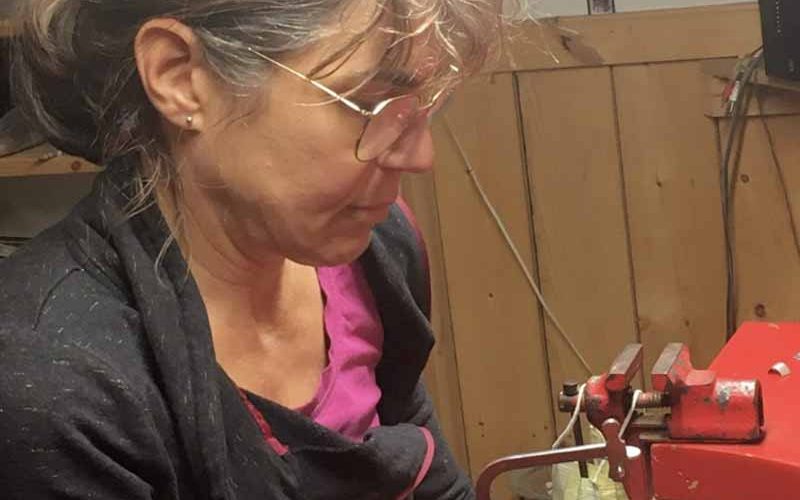 Carine Plomteux
Jewelry •
SEE ON GOOGLE MAP
cariplomteux@gmail.com
438 495-5907
---
She was trained at the École de joaillerie de Montréal (adult)
and is also a member of the Conseil des Métiers d'art du Québec. She explores the contemporary language of jewelry with wearable sculptures. The three-dimensional aspect of her work inspires her to create pieces that harmonize with the body.
Her approach is a mix between geometric and organic forms. She works with silver, oxidizing it at different intensities and adding textures. Her creations are unique, focused on the material with the addition of bronze and gold. Carine also uses the techniques of folding and reticulation of the metal.
The challenges and possibilities offered by making jewelry stimulate her inventive creation of bracelets, necklaces, rings, earrings and mini portable sculptures all made to enhance ones artistic personality. In creating contemporary jewelry, her objective is to continue to explore its' different avenues and to integrate new sculptural forms through a mixture of materials.