BACK TO ARTISTS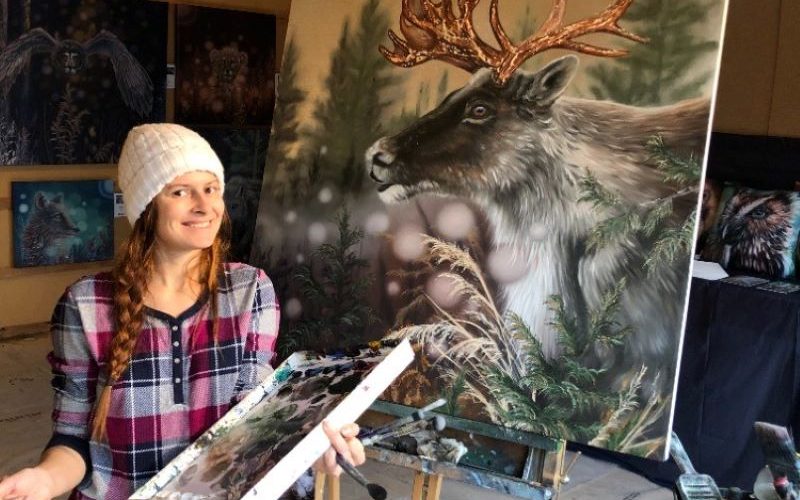 Jessica Bourret
Painting • Open by appointment only.
SEE ON GOOGLE MAP
bourretjessica@icloud.com
819 574-3110
---
It all started winter 2017, when I had the opportunity to meet three snowy owls. This magical moment was like a revelation and it gave birth to a passion that I did not know existed before. Since this winter morning, I have had the chance to admire them daily and that is what pushed me to take my brush and paint them in their natural environment. My passion expanded to birds of prey and it became and inspiration, almost an obsession. Every day, I have the chance to observe them and that moment is always special to me. My mission is to share this passion with people around me so that they have the chance to observe them too. I interpret according to the proportions and colors of each bird to do them justice. I am also part of the Association des fauconniers du Québec and I am involved in the l'Union québécoise de Réhabilitation des Oiseaux de Proie (UQROP).